Flying for 1 hour with 1kg payload
APPLICATION:- Surveillance | Multispectral | Aerial Mapping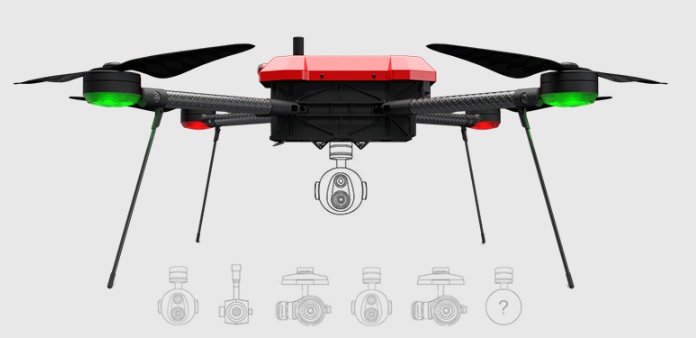 Compatible with numerous payloads
Being a platform of ultra-light, long endurance and multiple applications, this aircraft can be employed for various missions with corresponding equipment including aerial photography, mapping and surveying, MULTISPECTRAL , surveillance, military supervision and geoexploration etc. Custom aircrafts are also available.
Technical Overview

Offered Specs

Frame Size

690MM

Take-off Weight:

4.2kg(incl. payload & battery)

Payload

0.5 to 1Kg

Time of Endurance

0.5kg payload ≥ 70mins

1kg payload ≥ 60mins

Flying Range

10KM

Flying Height

100~1000m(Typical);

6500m asl. (Max.)

Flying Speed

10~35km/h(Typical);

65km/h(Max.)

Wind Resistance Level

Force 6(13m/s)

Waterproof

200mm/24h

Comprehensive Ingress Protection

General orIP43(Environment temperature:-30~ +55 ℃)

Gimbal Options

Standard Camera:- 4K, 3 axis gimbal,optical zoom camera. Compatibility with Z30, XT, XT2, 1000 FPS, Sony etc.

Additional Features

Open SDK Development

Flight Planing, Learners version, customization options
CUSTOMIZATION OPTIONS ARE ALWAYS AVALABLE WITH OUR VALUED CUSTOMERS
SPRAYING DRONE
SPECIFICATION:-
Physical characteristic:-
Pay load: 10 L

Max take off weight: 25kg

Dimensions:
Wheel base-1250 mm

With propellers- 1810 mm

Height- 500 mm
Air vehicle type: Quadcopter

Air frame material: Carbon fiber
** Flight Controllers :- K++ or DJI N3 (with SDK Option)
Performance characteristics:-
Endurance (with load): 14-18 Minutes

Endurance (without load):20-25 Minutes

Operational Radius:500 Meters (in city)

Operational Radius: upto 1.5km (Loss Less,without interference)

Ideal operational altitude: upto 3.5 Meters

Speed:1-5 m/s

Sprayer nozzle type: T- type

Operating modes: Manual/ Semi-Autonomous

Air vehicle category: Small 9.Spraying width:4-5 meters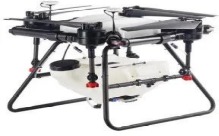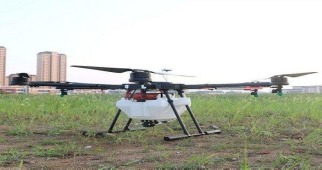 Agriculture Drone Solutions (6L spraying | compact system)
small agriculture Drone solution specially designed for lightweight spraying needs.
Effective capacity is 6L, adopts quick-release tank & battery, Compact body, Light weight,
Optional fixed height radar, FPV camera etc, it is the first choice for entry-level agriculture drone
The Complete Drone Includes:-
Carbon fiber quadcopter Frame and spraying system-1 unit

Hobbywing X6 motor set -4 units

JIYI K ++ Flight control – 1 unit

SKYDROID T10 Remote control – 1 unit

8000mah 6s battery – 2 units

Lipo Battery Charger – 1 unit
Camera can be integrated in the system with additional cost | huge customization options available/var/log/pmta/acct-bounced-2022-09-04-0000.csv