Sl. No.

Parameters

 

01

Category:- 4- Channel with 3 frequency bands

 

Frequency Bands:-  CUSTOMIZABLE

 

2.4 Ghz (Double Channel)

Channel 1 :- 2380-2480

Channel 2 :- 2380-2510

 

 Channel 3 :- 5.150-5.875 GHz 

(Single channel)

 

 Channel 4:- GPS L1 1.560-1.620 GHz (Single Channel).

 

02

Antennae: High Gain Directional

 

03

Power Supply: Battery based Power Supply (Battery easily replaceable.)

 

04

Power output In each every channel (i.e in all 4 Channels): Minimum 10 watt with +- 1 DB per channel.

 

05

VSWR ( Voltage Standing Wave Ratio) Cable Antennas Specs : < = 1.5

 

06

Gain Flatness  : 1 db across the frequency spectrum

 

07

Operating Time: 55 Minutes approximately

 

08

Controls: Switch ON/OFF

 

09

Weight: 3.5 Kg Approximately

 

10

Operational Requirement:-  Integrated (RF Generator, Amplifier & Antennae) system for Effective jamming of all frequency bands mentioned at Serial Number 1 at a minimum range of 800 meters irrespective of distance between drone and its base station

 

11

Battery Type :LiPo

 

12

Charging Time: 2 hours

 

–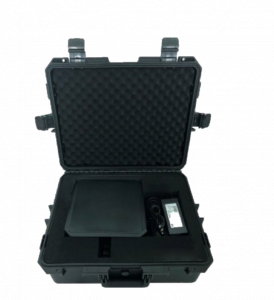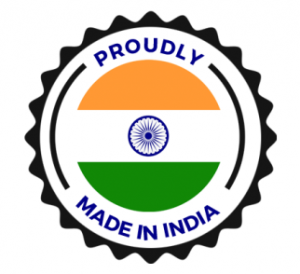 24*7 OPERATING COUNTER-DRONE SYSTEM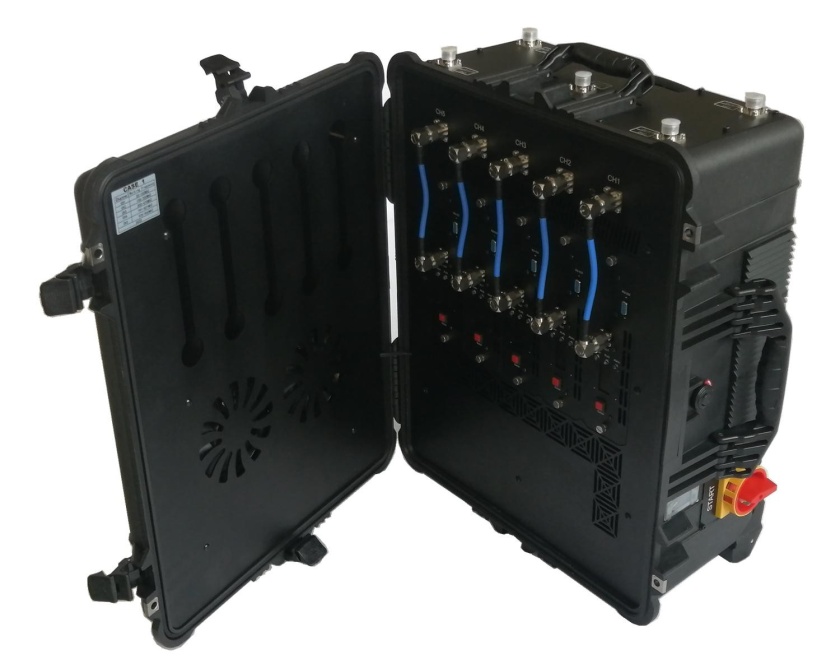 Integrated advance technology designed to deliver a portable and easy to use system to neutralize unauthorized drones entering a secured perimeter. (Covered with a Pelican hard case for weather and protection).

Pro mode:- 360 smart Neutralizing

Pro mode Overview:- The system scans for drones using an array of Omni-directional antennas. Once a threat is detected, the system transmit an automatic command to the jamming unit and neutralizes all UAVs within the communication radius. The system detects the general direction of the drone and transmits a specific RF beam directly to the drone. At this point the drone will drift away and lose communication with its operator.

Commercials:- Targeting Indian market the product is very cost effective in comparison to other foreign category, as it is "Made in India"

Application:- Perimeter protection, governemt building / offices, heritage building, officials / minister's vehicles, Airports, stations etc.
Portable Vehicle Integrated Radio Frequency Spectrum Immobilizer

Channels

Working Frequencies

Power Output

CH1

RC 840-930MHZ

100 W

CH2

420-440MHZ

100 W

CH3

L1 1550-1620 (GPS | GLONASS | GALILEO | BEIDOU)

100 W

CH4

L2-L5 1100-1390 (GPS| GLONASS | GALILEO| BEIDOU)

100 W

CH5

2500-2500

100 W

CH6

5750-5850

100 W

Jamming Range : up to 1500 meters

Operation Mode: Continuous | 360 degree pro mode

Total Working Channel & Bands: 6 Channels with 8 bands.

Package list :

1pcs drone neutralizer

6pcs omni-directional spring antenna for car use

3pcs dual band high gain directional panel antenna

6pcs 2way splitter inside jammer

6pcs 3meter RF lower loss cable attached with connector

1pcs external battery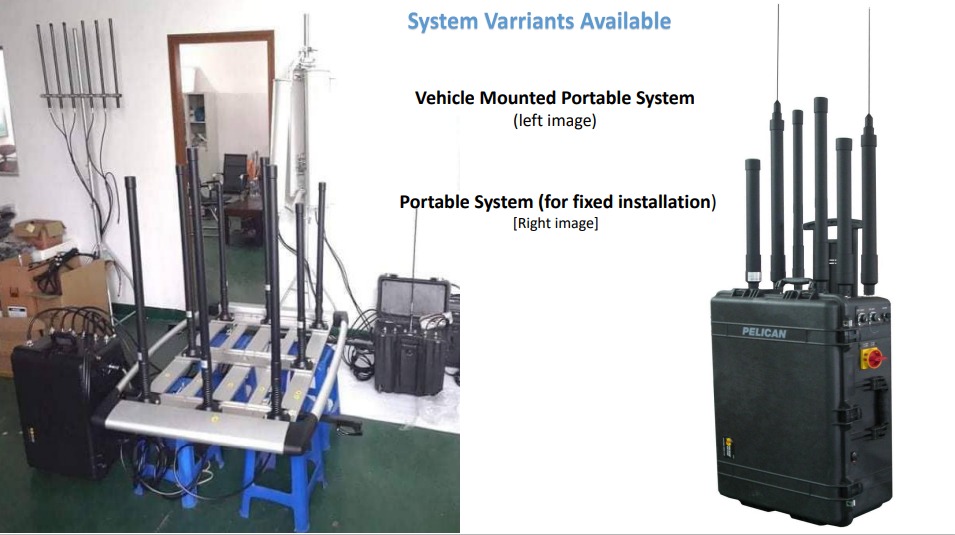 For more information kindly contact us
Drone Operator's Video Feed | When Immobilizer is activated